Revamped onboarding programme boosts employee retention and customer satisfaction for financial services client
Achieved a 20% reduction in attrition for new starters within a six-month period
Increased NPS scores by 10 points from competent and confident new starters
Reduced red flags within quality results by 30%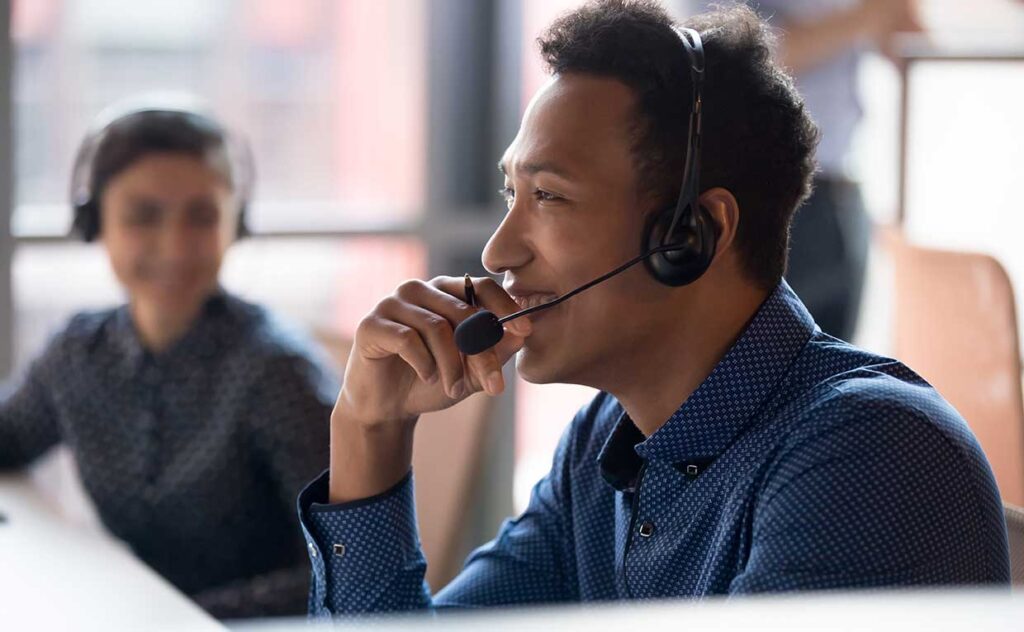 Background
A leading international financial services group based in Canada was facing challenges with their new hire onboarding programme. They aimed to reduce induction time by 25% without impacting results, establish a standard learning approach across departments and locations, and shorten the speed to competence from nine months to three months.
The client sought Davies' help to revamp their onboarding programme, improve the new employee learning curve, and create a more efficient process to support new advisors in handling customer calls effectively.
How We Helped
Davies conducted a thorough needs analysis of existing cross-departmental employees in the contact centre environment across various Canadian sites. By incorporating customer feedback and working closely with the client's operations and learning and development teams, we identified and prioritised a programme of modern learning and development practices to build sustainable skills for their future needs.
Our approach included transforming the learner journey with a blended training approach, saving time/money, and improving version control. We also partnered with the client to deliver a new training approach focusing on top call drivers while enhancing trainer capability in the classroom and virtual facilitation. Moreover, we developed up-to-date, relevant, and effective digital and face-to-face content to facilitate the transfer of complex regulatory and process-driven information.
Finally, we improved the accessibility and suitability of reference material in their knowledge bank for new hires to use once they were on the floor, reinforcing a 70:20:10 learning culture.
Results
Following the transformation of the onboarding programme, the client experienced significant improvements across various several key areas. They achieved a 20% reduction in attrition for new starters within a six-month period, leading to increased employee retention.
Competent and confident new starters contributed to a 10-point increase in the Net Promoter Score (NPS), reflecting enhanced customer satisfaction. Additionally, there was a 30% reduction in red flags within quality results, indicating an improvement in overall performance.
The positive feedback from stakeholders, leadership, and team leaders further validated the success of the revamped onboarding programme. The investment in modernising the programme resulted in higher empathy and NPS scores, more effective de-escalations during the initial warranty phase, and increased confidence in the new programme among key stakeholders.
Through Davies' tailored approach, the client not only achieved their desired outcomes but also built a solid foundation for the future growth and development of their employees.
Ceclia Anderson
Senior Learning Experiences Consultant - Consulting and Technology
LinkedIn
Book a call