Insights
3 reasons insurance needs to attract younger talent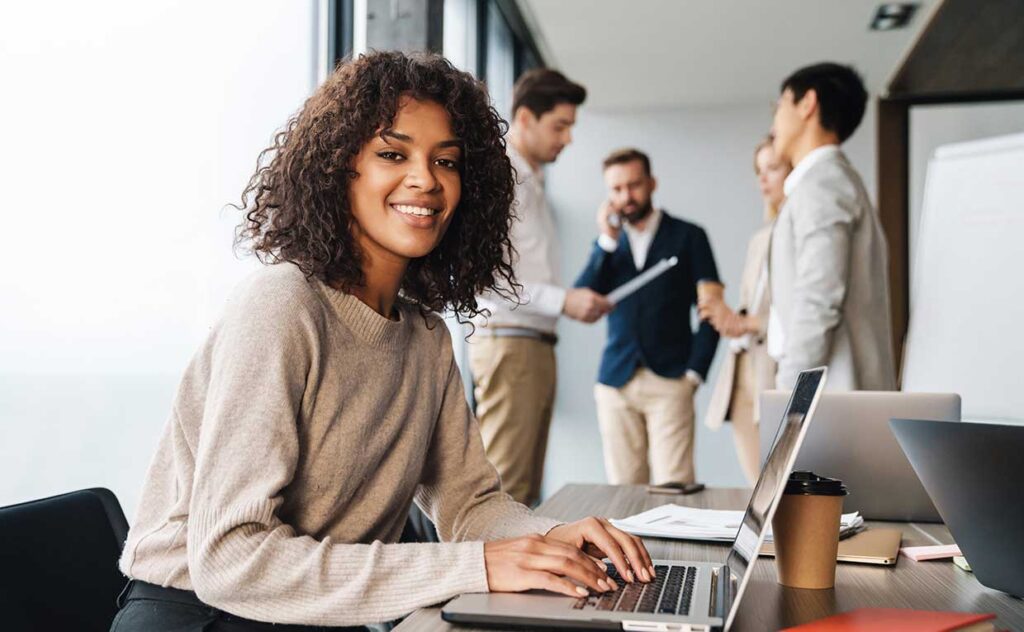 The insurance industry has a reputation as being conventional, or traditional and as a result has not been particularly attractive to younger, diverse candidates entering the workforce. Research has found that only 4% of millennials are interested in working in the insurance industry, with eight out of ten saying that they do not understand the employment opportunities available within the industry as a whole.
Gen Z, the oldest of whom are graduating from university and entering the workforce currently, perceive the industry to be difficult to understand and think that it lacks transparency and diversity.
These attitudes pose problems for insurance employers that need to be addressed and disproved. As the current insurance workforce ages, the talent gap widens, and insurers may find it increasingly difficult to appeal to their consumers. But the benefits of attracting and retaining younger employees goes beyond market appeal.
3 Benefits of attracting young talent to the insurance industry
They bring fresh and diverse perspectives
Younger candidates not only bring fresh, innovative perspectives on products and marketing that can appeal to younger customers, with a particular focus on digital solutions, they also bring enthusiasm, energy, and a willingness to support change that can drive the industry forward.
They will bridge the digital skills gap
Technology is transforming the way the insurance industry calculates risk, approaches consumers, and communicates with customers. Data analysis, machine learning and AI are on their way to becoming ubiquitous and crucial to the development of the industry.
Unlike previous generations, Millennials and Gen Z are digital natives. They understand tech instinctively and can adapt to and implement tech solutions faster.
They will bridge the leadership gap
Recent research has shown that over 26% of the UK insurance workforce is over 50. Organisations face challenges as this cohort near retirement. Not least the fact that the number of under 30's in the industry is falling – from 23% to 20% between 2014-2019. Bringing in younger talent and investing in their development early will go a long way to bridging the leadership skills gap.
How can the insurance industry attract and retain young employees?
So, how can insurers become more attractive to young, ambitious talent? Below are some innovative ways to attract younger talent:
Create internship, mentorship and training programmes
Show that you intend to support the professional development of your new hires. Younger talent wants to see that a clearly defined career path is available to them should they come and work in insurance. Provide development roadmaps, training opportunities and demonstrate how you have supported your existing workforce through this process with concrete examples. Davies Academy is designed for this purpose.
Develop a workplace culture that appeals
Focus on developing a workplace culture that engages younger talent. Emphasis should be on collaboration, communication, and career progression. Offer flexible ways of working and other benefits that promote a work-life balance and appeal to young employees.
Increase visibility of insurance as a career
Younger people are struggling to see the value of a career in insurance. Make sure you are visible at careers and graduate fairs at universities and colleges. Keep your online and social media presence active using the platforms where they are and produce compelling content covering topics that concern younger candidates.
Embrace digital transformation and technology
As the insurance industry begins to embrace digital technology within its business model it will need to attract technologically-minded individuals with the right skills to drive this transformation. One way to do so is to demonstrate that you are using digital tools to improve workplace efficiency and streamline processes.
Demonstrate purpose in your employer brand
Stereotypes of the insurance industry characterise it as traditional. Employers should work to change these stereotypes through their employer branding, showing their forward-thinking developments and commitment to environment, social and government (ESG) responsibility and purpose. Young people want to work for companies that can prove their dedication to improving the world around them.
Emphasise Equality, Diversity & Inclusion in your recruitment processes
Encourage more diverse candidates by addressing equality, diversity, and inclusion in your recruitment practices. Millennials and Generation Z are the most diverse generations in history and they expect to see that diversity reflected in their workplace. Focus on removing unconscious bias from your job postings and interview process and follow up by addressing inclusion in workplace policies to make sure your new hires are supported.
Davies can help you attract and retain talented young professionals
We believe innovation and creativity starts with the people you hire. If you are struggling to appeal to younger talent that can power your business into the future, we can provide the support you need to take bold steps and generate results.
Read on here to learn how Davies Academy can help you develop a hiring strategy that appeals to the next generation of insurance professionals.