Insights
6 reasons candidates are rejecting your job offers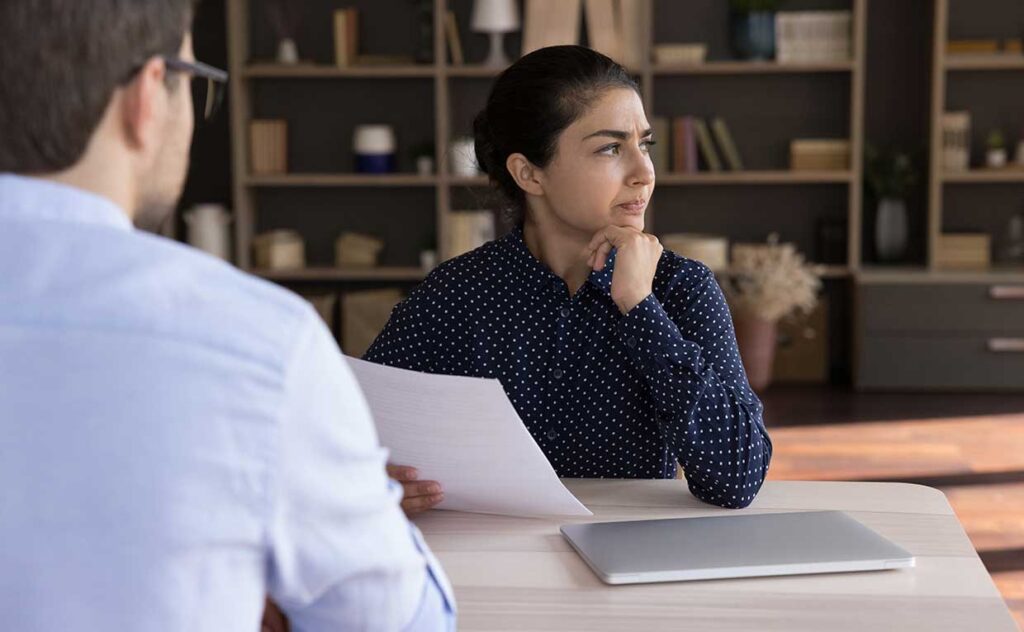 While the term 'ghosting' is synonymous with the dating world, it is unfortunately becoming a recognised and costly phenomenon in recruiting too, with 95 per cent of recruiters in one LinkedIn poll reporting that they'd experienced it.
Ghosting, in recruitment terms, refers to when a candidate pulls out of the hiring process without explanation or prior warning. In many cases the hiring team may never hear from the candidate again.
According to a survey by Indeed, ghosting has become more prevalent amongst job seekers in the past year: 28 per cent reported having ghosted an employer compared to 18 per cent in 2019. Meanwhile, 76 per cent of employers had themselves been ghosted, with 57 per cent believing it's more common than it was before.
Whilst it's impossible to protect yourself completely from this, there are steps that organisations can take to minimise the likelihood of a candidate dropping out mid-way through the hiring process. Below are the main reasons a candidate is likely to reject a job offer:
1. A lengthy interview process
When the process moves too slowly, candidates can become disengaged. They must be provided with timely feedback, clear expectations on the timing and be 'kept warm' between interviews. Similarly, candidates can be put off if the employer continually adds "one more interview" to be sure of their decision.
2. Poor communication
A CareerBuilder survey found that 51 per cent of candidates report feeling frustrated with a lack of communication from an employer and 38 per cent have felt disappointed about an employer leaving them in the dark about where they stand.
3. Your offer is too low
Nobody likes to spend time going through an interview process to learn that their current salary package is higher than what the new employer can pay. Equally, no candidate likes to feel that they are being 'low-balled': being offered an unrealistically low salary when you are able to offer more. According to the CareerBuilder study, two-thirds of candidates would ghost potential employers if they found a job with higher wages or better benefits, even after accepting an offer.
4. They received a counteroffer
It is very common that when a candidate's current employer, who has just been presented with a resignation letter, offers the candidate more money or a change in their role in order to keep them. This is the biggest risk factor for ghosting and one that is hard to mitigate if a candidate was only seeking a job offer from you as leverage to argue a promotion or pay rise from their current employer.
5. You didn't sell your value proposition
It's important to ensure that your organisation has a clear purpose and culture, as this is key to securing top talent. Most candidates are looking for a working environment that offers them personal enjoyment throughout their working day. If you are not bringing the benefits of working with you to the fore, you are at the mercy of your competitors' efforts, especially in today's candidate-driven market where standing out is crucial. The candidate may feel more connected to another company because they're more aligned to its culture or mission.
6. Your benefits package is not attractive enough
Candidates are expecting businesses to offer them more than just financial remuneration, and the extras really do go a long way with the top talent, especially if you are not able to offer the most competitive salary. A comprehensive, yet flexible package is an easy solution to piquing the interest of the best talent.
Minimise your chances of being ghosted
Recruiting in today's market needs to be creative and strategic. Keeping rejected offers to a minimum is certainly achievable but it takes planning, open communication, and prudent judgement. Once you identify where the problems are you can make changes to optimise the experience for candidates. If there are parts of your hiring process that are too drawn out, where can you move more quickly?
Increase contact with the candidate between offer and start date. This is a critical period where you want them to feel really engaged and excited. It's helpful to have the hiring manager engaged with them and communicating regularly.
It's important that a candidate can see opportunities to progress within the business. If they are unable to picture themselves improving professionally with you, top candidates will often look elsewhere. Be sure that you highlight any opportunities for progression, training, and development during the interview process.
It's important that you are constantly selling your organisation. Portraying your company and office culture in an open and positive light will encourage the candidate to be more excited about working with you. Why not invite them into the office to meet the current team? Why are you a great place to work? What makes you stand out? What is different about your culture? Those intangibles outside of just the pay and benefits are what makes someone want to join an organisation.
Most candidates now consider flexible working to be an important part of their working life. Offering this within your business allows for a better work-life balance and a supportive working culture for employees.
Talk about money from the beginning. Discuss your salary range, ask the candidate's salary expectations. Salary benchmarking is key to attracting the top talent. Be sure that you are offering competitive remuneration for the role you are hiring for.
How Davies can help
Speak to our dedicated team of consultants who can advise on ways to optimise your offering to secure the best talent. Get in touch to find out how we can help you.