Insights
Creating an effective digital learning strategy for your organisation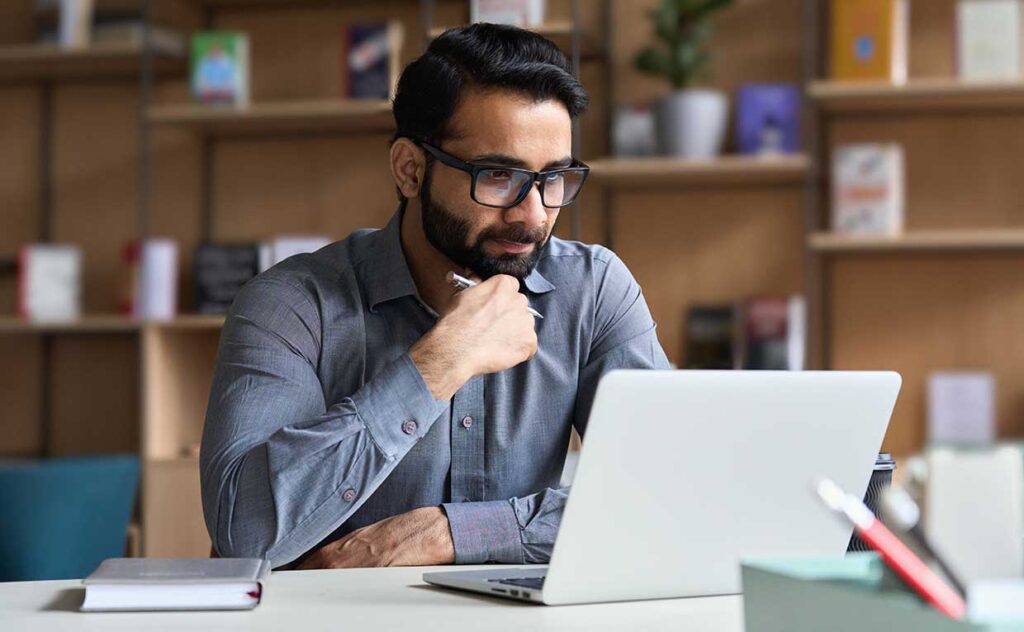 With the rise of technology, digital learning has become an increasingly popular way to upskill and reskill employees. However, creating a digital learning strategy that is effective and relevant to your organisational goals can feel challenging and costly – but it doesn't need to be.
In today's fast-paced business environment, organisations must continuously adapt to stay competitive. One crucial aspect of this adaptation is to ensure employees have the skills and knowledge needed to drive business success.
The key components of an effective digital learning strategy
A digital learning strategy is an online learning initiative that involves the use of virtual learning materials. This can allow your people to learn wherever or whenever they choose since these learning materials are online and accessible at any time. Below, we explore how to make sure your digital learning strategy is fit for purpose by identifying learning objectives such as:
Analysing your audience
Choosing the right technology
Designing engaging content
Providing opportunities for practice and feedback
Evaluating and refining
Ensuring scalability
By following these steps, you can create a digital learning strategy that meets the needs of your learners and helps achieve your organisational goals.
Review your learning objectives
Start by defining these objectives and ask yourself what skills and knowledge your learners should gain from your digital learning programme. and how will this align with your organisation's overall goals?
Analyse your audience frequently
Understand your learners' needs, preferences, and learning styles like visual and auditory to then design a program that resonates with them.
Evaluate the technology
Select the technology that suits your learning objectives, audience, and budget. For example, VR (virtual reality) is great, however, most organisations that work remotely can't easily deploy this tech to each learner at home due to the expense. Ensure the platform you have is easy to use, accessible, and interactive.
Design sustainable experiences
Develop content that engages learners and is relevant to their learning objectives. Use different formats, such as videos, animations, interactive quizzes, and simulations, to make the learning experience immersive and stimulating.
Encourage practice and feedback
Create opportunities for learners to practice their newly learnt skills and apply this to their everyday roles. Provide constructive feedback and support to help them improve their performance.
Evaluate and refine
Continuously evaluate the effectiveness of your digital learning strategy through feedback from learners, assessment results, and metrics. Refine your program based on the insights gained to improve results in engagement levels, knowledge retention, and learning outcomes.
Ensure scalability
Ensure your digital learning strategy is scalable. Think about the change brought about swiftly by the pandemic and how digital learning was immediately sought after. How can your strategy be adapted to changing business needs and technological advancements?
The takeaway
Considering the average person only gives content around seven seconds to decide if it appeals to them (or not), it's essential to keep your strategy up to date and aligned with your people and organisation. By following these steps, you can create a well-thought-out digital learning strategy that will meet the needs of your learners and help you achieve your goals.
For further resources on Digital Learning review the samples or complete this short form here.