Events
End of year Apprenticeship Taskforce in-person event and Lloyds of London tour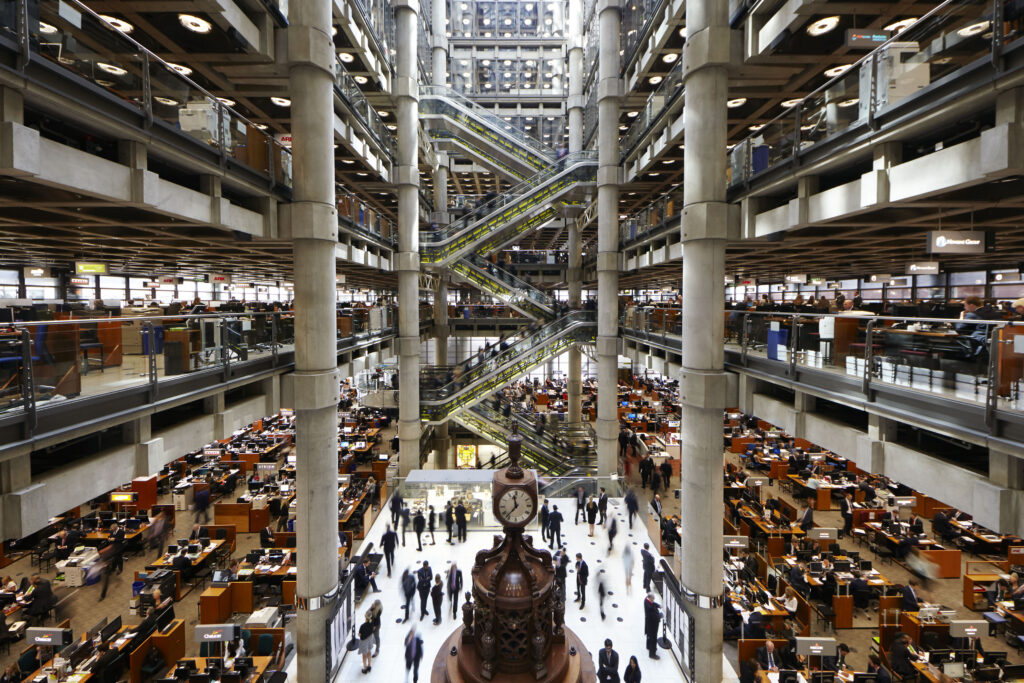 Event Details
Attention Apprenticeship Taskforce members!
We're looking forward to hosting the next face-to-face Apprenticeship Taskforce event for the second year in a row at Lloyd's of London.
We hope you can join us in person to celebrate achievements and share learnings at our end-of-year Taskforce. We'll hear from each of the three apprenticeship groups to discuss and share ideas to improve learning & development through apprenticeships and the insurance industry. Apprentices from large and small employers alike have been working hard over the past year to collaborate and review their experiences and make recommendations for improvements.
Additionally, we're excited to offer you the opportunity to go on a tour of the renowned Lloyd's of London venue, visiting the underwriting room and learning how the market works, the history of Lloyd's with the Loss Book, Lutine Bell and Titanic Slip. Places on the tour are limited so this will be on a first-come first-served basis on the day.
The event is free due to kind sponsorship by Lloyd's of London, Marsh & McLennan and Companies, NFU, DSW and Davies.
Agenda for the session is as follows
13:00 – Registration & refreshments
13:05 – Welcome from Carolyn Blunt
13:30- Opening remarks from VP of Professional Education, Craig Potter
14:00 – Water: Digitally Enabled Learning / Social Learning – Peer review & recommendations
15:00 – Fire: Insurance Professional Level 4 critical review – recommendations & ideas 
16:00 – Earth: Alumni & Networking – Peer review & recommendations 
17:00 – Tour of Lloyds
18:00– Closing remarks from Craig Potter
18:05 – 18:30 – Drinks, appetizers & networking
When:
Tuesday 06 February 2024
Where:
Lloyds of London, 1 Lime Street, London, EC3M 7HA
Timings:
01:00PM-06:30PM