Podcast
Investing in Technology - The key to strong management and good working practices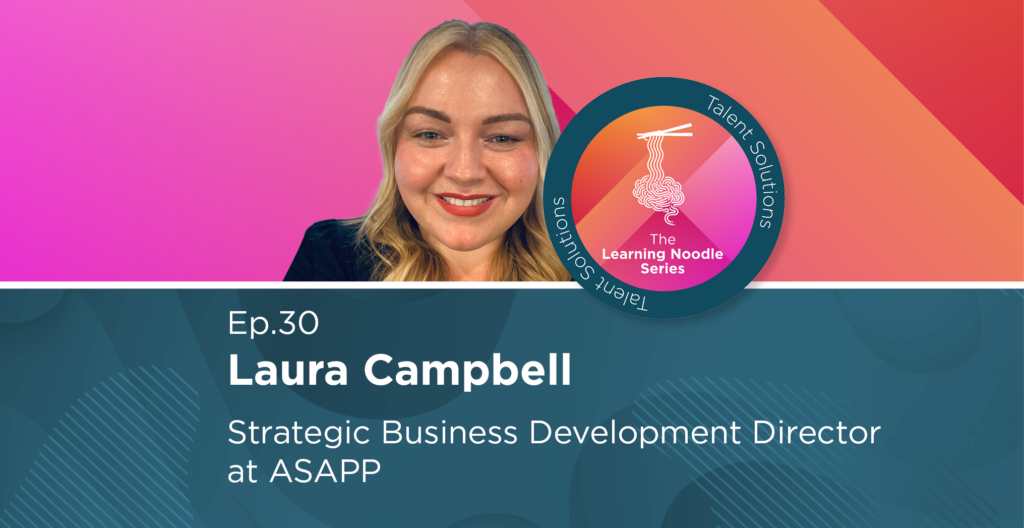 Our latest Learning Noodle Podcast episode is all about Technology Investment, and more specifically – how vital it is to pick the correct technology that suits your business needs best.
At a time when budgets are being squeezed and technological advancements are moving at such pace, organizations must start to invest in the correct technology for their people and processes.
This week our podcast host and learning expert, Craig Hamill is joined by  Laura Campbell, Strategic Business Development Director at ASAPP, specialists in artificial intelligence and machine learning products.
Today, the world's largest organizations rely on ASAPP to provide amazingly efficient and effective customer experiences through their Contact Centers.
When we think about today's modern workforce and organization, how many organizations are still working with poor management, outdated working practices and a lack of investment in technology?
To find out why technology investment might be the solution you're looking for, listen to our latest episode.