Podcast
Getting a Day Back in Your Calendar, Every Week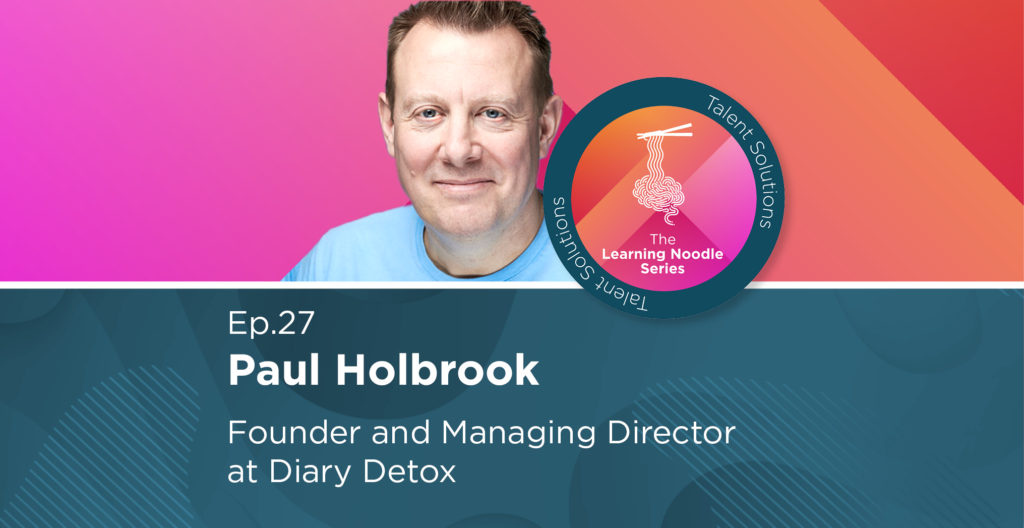 Are you spending all of your time in meetings ?
Are you struggling to find time for work?
If you have ever asked yourself one of these questions, this week's Learning Noodle Podcast episode could be the answer.
This week's guest is Paul Holbrook, the founder and Managing Director at Diary Detox – a company devoted to helping managers and organisations recover 'slack time', get results and stay healthy.
Some organisation are considering a 4 day week, so you are probably starting to become curious about how on earth you will fit five days of work into four?
By implementing the right changes and strategies to take responsibility and ownership for where, when and how we spend our time, we can shape our work-day in the most ideal way.