Insights
How can we speed up time to competency for new contact centre agents?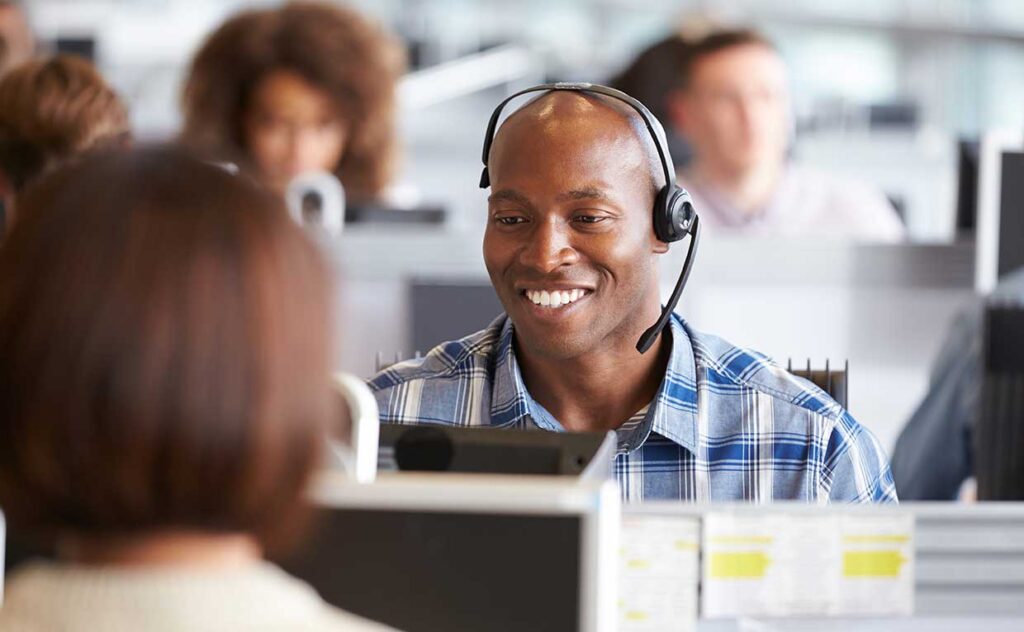 How do we measure time to competency?
To be truly competent, a contact centre agent must master not only the required skills for the position but also be able to work independently while meeting all KPIs. How long an individual or team takes to reach this level of competence is the speed to competency. From a business perspective the quicker an agent can become proficient the more productive they will become.
What can we do to reduce this?
The simple answer is to revamp the learning experience of new agents. Traditionally induction training happens in a classroom environment and agents have little or no interaction with the live operation until they complete this phase of their learning journey. This often leads to 'job shock,' a phenomenon where agents experience high stress levels due to feeling unprepared to handle calls and, in many cases, decide to leave. To help agents feel ready and able to handle calls confidently, they need a learning experience that is focussed on developing the skills and behaviours they need to resolve customer queries both effectively and efficiently.
As customer preference to interact with companies digitally increases, call volumes are decreasing. Customers tend to call when they need help with a more complex or sensitive issue, or they simply cannot do what they want to do online. This means the calls that do come in to contact centres tend to be more involved and require greater agent finesse and problem-solving skills. Having a learning experience that includes conversational and problem-solving skills training that gives agents real insight to their role is therefore essential.
Agents should have a mixture of facilitated learning, live floor experience and self-directed learning providing a more holistic experience that fully prepares them to have great conversations with their customers much more quickly than traditional approaches.
What about knowledge and process?
Having a well-developed and maintained knowledge management system is the best way to ensure that agents are following process and providing accurate information. By having access to key information on products, services, and processes at the touch of a button, agents can then focus on having quality conversations with their customer. This safety net helps agents gain confidence quicker than having to memorise key facts and processes, allowing leaders to focus their coaching on the customer conversation.
Why does it matter? Improving speed to proficiency helps to build agents' confidence, lower their stress levels, and keep them better engaged. With high attrition considered the number one challenge in the contact centre industry, those organisations that improve their time to competency will not only increase value from new hires but will reduce attrition by helping agents feel confident and engaged in their jobs.
For more helpful and thought-provoking resources complete the short form here.