Insights
Why offering learning programmes is critical to the future of Financial Services & Insurance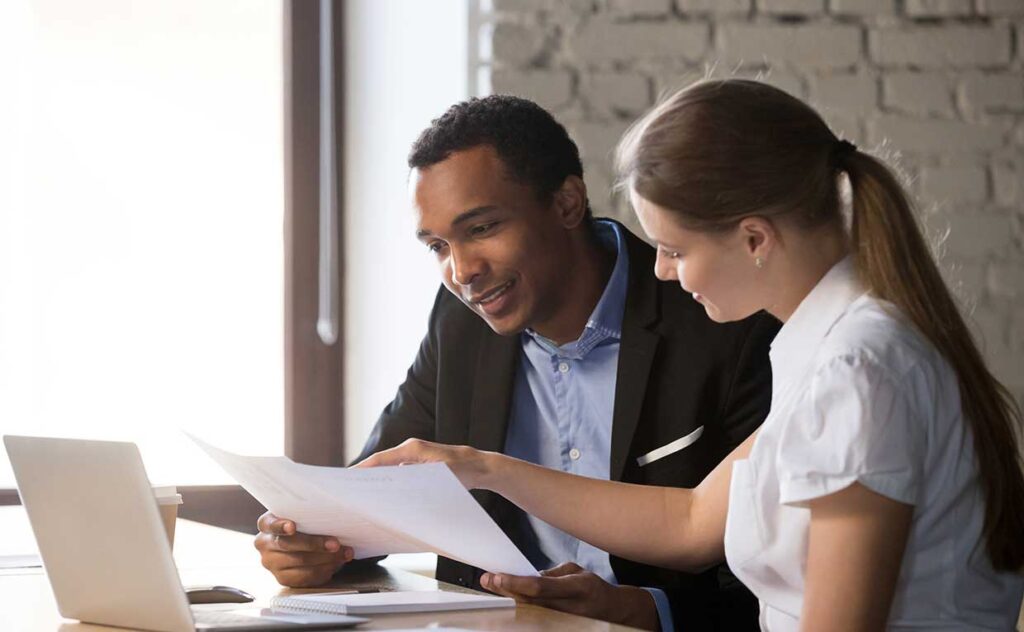 With the adoption of digital models accelerated by the pandemic, fast changing regulatory requirements and access to increasingly rich data, the skills required by Financial Services and Insurance firms are changing fast.
With technology at the heart of so much of this change, there is an increasingly acute shortage of both technologists as well as employees with the skills to operate in the new world. As an industry, we cannot solely rely on recruitment to access all of the skills and knowledge we require, we have to invest in developing and upskilling our existing workforce too.
Hiring professionals who are open to ongoing learning and offering structured learning programmes to your current employees will be the key to keeping you at the forefront of the market.
Here we discuss three ways that offering ongoing learning programmes, or support towards industry-specific qualifications, will benefit Financial Services and Insurance employers:
Instilling an appreciation of change and development in future leaders
It's a natural human reaction to resist or feel apprehensive towards change, and despite many change programmes accompanying the transformation, more still needs to be done. By instilling an environment and culture of learning, changes in technology, upgrades in service offerings and new ways of doing things will be easier for your employees to implement and adjust to. You will be able to adapt or deploy cutting-edge processes faster than other companies that may struggle to embrace change.
Not only will this produce benefits for your company in the near future, you will also be setting your organisation up with the forward-thinking and adaptable talent you'll need for the future. Offering ongoing learning and development has been actively linked to lower staff turnover, meaning you're investing in the future leaders of your company.
Providing opportunities to learn the most up-to-date perspectives and skills
Developments in technology are unlikely to stop anytime soon! Offering continual training, learning opportunities and qualification support will provide you with the highly-skilled talent you need to innovate and respond to future challenges and opportunities.
Having in-house resources able to use these new technologies, processes or systems will also be a more cost-effective means of staying at the forefront of the market as it will reduce your need to hire externally for these skills.
Creating an inquisitive and dynamic employee
Having an employee who is open-minded and able to take in new information quickly and effectively will result in faster problem-solving, creative solution application and more effective collaboration between departments or teams.  Encourage, recognise and reward these behaviours.
What resources are available?
There are a wide variety of available learning resources for Financial Services and Insurance professionals which should not be cost-prohibitive. From workshops, webinars, certifications, industry-specific qualifications and online training, firms can create opportunities for development that align with both short and long-term business goals, often using apprenticeship levy funds.
To craft a solution tailored to your needs, our team at Davies can help you identify the existing skills gaps in your team and develop a plan of action to remedy. Through pinpointed training, upskilling across your talent bench, or hiring high performers in key areas, we'll help you create a bespoke programme that meets your individual needs.
The Davies Academy
Davies Academy is a unique solution focused on sourcing and developing the next generation of Financial Service and Insurance professionals. We select the best entry-level talent and enrol them on one of our comprehensive programmes that wrap development and support around their daily work and lead to the achievement of professional qualifications.  Read more about the Academy here or use the contact form to get in touch.